For horror fanatics, the spooky season is the most wonderful time of the year. And what better way to celebrate it than by revisiting some of our most-loved films? As Rudolph the Red-Nosed Reindeer (1964), Home Alone (1990), and It's A Wonderful Life (1946) serve as must-see classics for the Christmas-inclined among us, so too have horror fans annointed their own Hallowe'en classics. We asked a few of our favourites to share theirs! Here's part 2 of this year's roundtable.
Ali Chappell (Let the Bodies Hit the Dancefloor; Grim Nos. 1-3)
Hocus Pocus (1993)
When it comes to Hallowe'en, there is only one film I watch on repeat and I have watched it since I was a little girl. Hocus Pocus. I remember curling up with my popcorn and the VHS tape from Blockbuster, ready to be taken back to Salem with my favourite friends and witches. I grew up making my own versions of the manual for witchcraft and alchemy (I still do—they look a lot better now). I borrowed every book on spellcasting and witches from the library. I didn't pretend to be a witch. I was a witch and today, I am a witch. Thank Bette Milder.
Lindsay Traves (Writer for CGM Backlot and What To Watch; Grim Nos. 3, 7)
The Scream franchise
There are so many important parts of the Hallowe'en season: genre fests, séances, pumpkin spice coffees and cocktails…but, for me, it means my annual Scream-a-thon. Inspired by the film fest hosted within the Scream universe, I've hosted this mini-fest—full of spiked coffees and warm cocktails, filled with stabs and laughs—for years. It's just not the season without an annual watch of these killer flicks, so they're my top picks for Hallowe'en. The events of this year mean that Scream-a-thon won't be able to live on in my makeshift condo theatre seating, but with simultaneous streaming, hashtags, and video chats, this 'thon will outlive Randy Meeks.
Joe Lipsett (AOAS; Horror Queers; QueerHorrorMovies; Grim Nos. 1-7)
The Deeper You Dig (2019)
Looking for an underrated gem? Check out this festival darling from last year, which is an entirely family-made production, shot on a shoe-string budget and surprisingly affective. The low-budget aesthetic won't work for everyone, but if it clicks for you, this story of a hit and run that turns into something more supernatural could be a new favourite.
Anaconda (1997)
I'm a sucker for creature features and normally I'd use Hallowe'en as an excuse to round up non-horror friends and force them to watch entertaining-but-not-exactly-scary movies. Anaconda is great for this: it's silly, it's fun, and it's got Jon Voight doing a super bizarre accent. It's just a very good time at the movies.
The Cabin in the Woods (2011)
Your mileage may vary, but in terms of meta horror comedies, you'll be hard pressed to do better than Whedon and Goddard's simultaneous love letter to/take down of the horror genre. Come for the satire, stay for a pre-fame cast of horror hotties.
Trick 'r Treat (2007)
Yes, it's an obvious pick, but for a good reason: it's a friggin' classic and the single best example of a horror anthology. I still maintain that I should have won that ET Canada debate!
Alison Lang (Rue Morgue; Music Men Ruined For Me)
May (2002)
Like most horror freaks, my Hallowe'en choices reflect the seasonal changes happening around me. Lucky McKee's May always feels like a perfect entry point as we descend into the equinox darkness—it begins so brightly, full of love, optimism, and light, and ends with a beatifically lovely madwoman, dressed like a doll, carting a suitcase of body parts around the city in the ink-black darkness like an avenging goth angel.
Candyman (1992)
Candyman also fills me with the perfect level of autumnal dread with its dark isolated buildings, damp grey parking lots, and the ice-cold haunted cityscape of Chicago, setting us up nicely for the change of the seasons as everything dies.
Deathdream (1974)
But the one film I watch every Hallowe'en, no matter what, is Bob Clark's Deathdream. Based on Edgar Allen Poe's story 'The Monkey's Paw,' the film explores what happens when a mother's prayer brings a dying Vietnam soldier back to life, and home to his family—with messy results. It's a heartbreakingly weird exploration of grief and PTSD, an anti-war screed, and it maintains a grimly fatalistic tone throughout and never relents. I guess my Hallowe'en vibe is to feel as bad as humanly possible—what a party!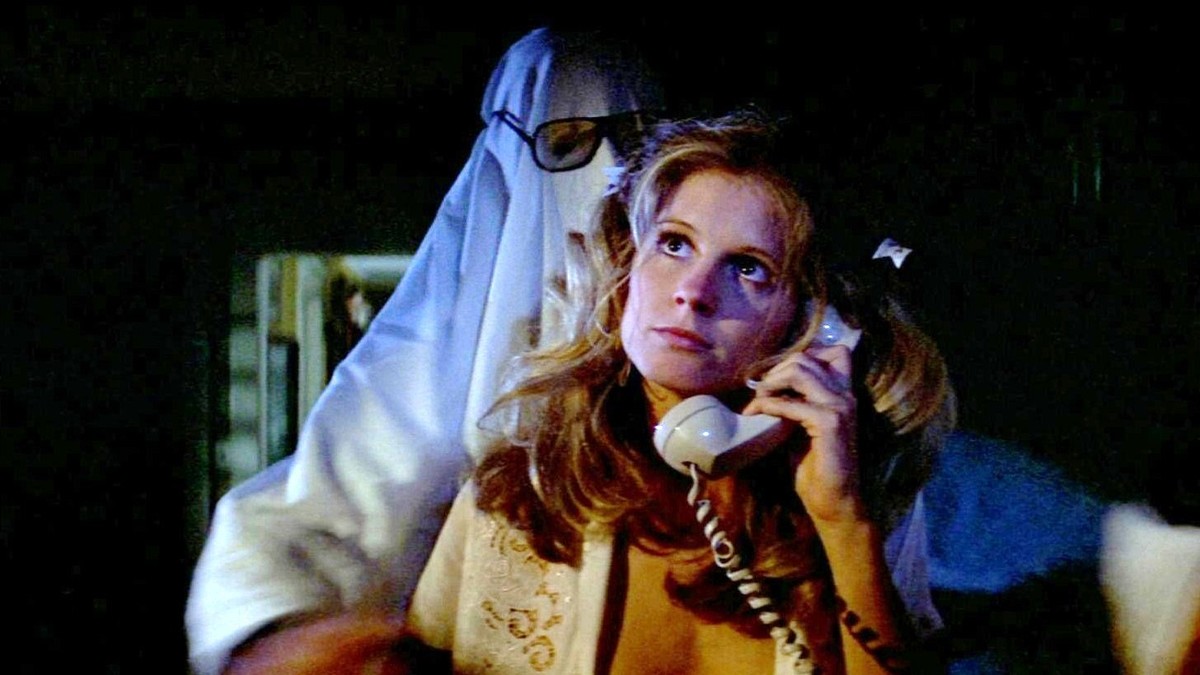 Sophie Day (Staff Writer, Bloody Good Horror; 28 Days Lady-er; Grim Nos. 4, 5, 7)
Halloween (1978)
I know, I know. It's a little on the nose, but this movie is my all-time favourite and there is no better time to watch it than during the spooky season. As soon as the temperature starts to dip and the leaves start to turn (almost as though someone has hand-painted them) I start jonesing for that creepy score and quoting up a storm. It's like Sheriff Bracken said, at Hallowe'en, everyone's entitled to one good scare.
Halloween 3: Season of the Witch (1982)
Every single member of the spooky family has their countdowns. For me, after my birthday in early September, all the decorations go up and the horror movies start to trickle in. But as we get into the month and even week of the most hallowed eve, that countdown spirit becomes infectious, and there's no better way to express that anticipation than with the Silver Shamrock jingle!
Ghostwatch (1992)
This made-for-TV experience is newer to me, but as soon as I watched it, it became an instant classic. Like John Carpenter's Halloween, this movie just hits differently when it's October. I'm a sucker for found footage, and the fact that this one has the backstory that it does just makes it all the more exciting.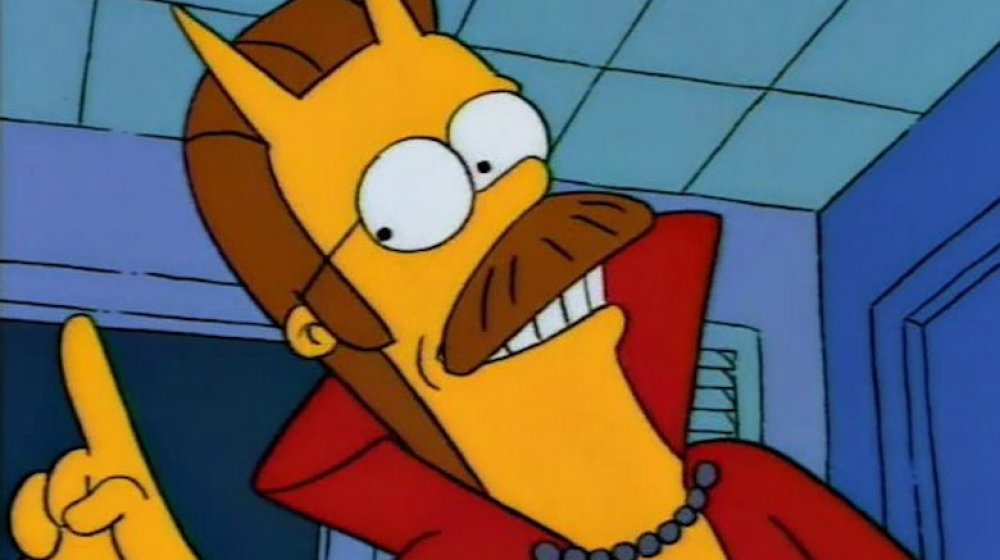 Laura Di Girolamo (The Bloody Mary Film Festival; Let the Bodies Hit the Dancefloor; Grim Nos. 3, 6)
The Simpsons Treehouse of Horror I-VIII (1990-1997)
Fun fact about me: I've been going to Toronto's Woo-Hoo Simpsons Trivia pub nights on and off for, oh, I dunno, eight years? I even managed to sneak one in this year before the pandemic made them virtual-only. As a kid, I'd devour the Treehouse of Horror Hallowe'en episodes with a glee that predated my current love of fun, fucked-up, spooky horror. Every year, I'll rewatch all of the classic episodes (Treehouse of Horror I-VIII, from seasons 2-9), which run the gamut from eerily creepy to surprisingly gory, with satirical, hilarious nods to horror classics like The Shining, Nightmare on Elm Street, and The Twilight Zone. There are too many absolute classics to name, but my favourite segments are ""Homer³", an uncanny valley 3D nightmare, "The Devil and Homer Simpson", which features some delightfully devilish animation, and pretty much whenever Willie pops in, whether he's portraying Freddy Krueger or the Scatman Crothers character from The Shining. Or, uh, The "Shinning". We don't want to get sued. 
Sleepy Hollow (1999)
Something I love almost as much as I love The Simpsons is gothic horror, and Tim Burton's 1999 adaptation of Sleepy Hollow has been a favourite ever since I, as budding preteen goth who wanted to graduate from the kid-friendly scares of The Nightmare Before Christmas (1993), first saw it on TV. It scared the hell out of me, but, like Treehouse of Horror, in a way that merged frights with fun. Sleepy Hollow is the perfect Hallowe'en watch, with tons of atmosphere we associate with the season—moonlit forests, gnarled trees, foggy graveyards, and grimacing jack-o-lanterns. The mostly-practical effects still look fantastic two decades later, the production design is beautifully detailed, Christopher Walken as The Headless Horseman haunts my dreams, and Christina Ricci plays a white witch with outfits to die for. Twenty people get decapitated in this movie! What's not to love?